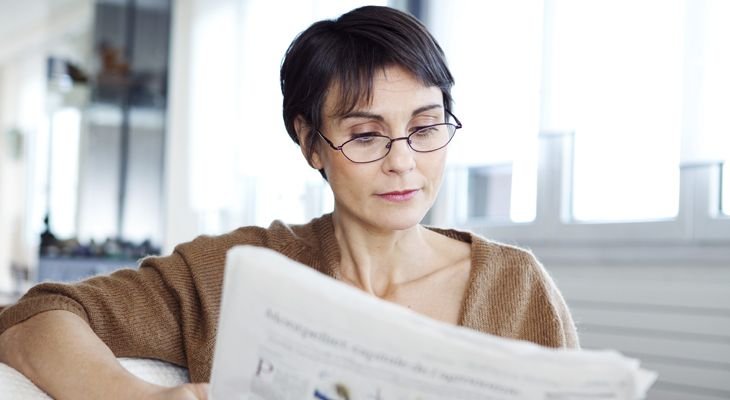 During the normal aging process, components of your eyes change in shape and flexibility. This frequently corresponds to vision changes that may make it difficult to see close objects. Although not all adults experience these changes, many find that they need reading glasses as they get older. Visiting your eye care provider ensures that you receive prescription reading glasses that work best for your eyes.
What Causes Age-Related Eye Changes?
The lens of your eye is a flexible disk that changes shape to focus light onto the retina. Over time, the lens naturally becomes thicker and less flexible because of changes to the proteins in the lens. The muscle fibers attached to the lens also change with age, making it less flexible. The result is a harder, more rigid lens that cannot properly refract light and focus on near objects. This leads to blurred vision when looking at close objects, a condition technically called presbyopia.
What If My Eyes Are Already Corrected?
In many cases, individuals already wear glasses or contact lenses to correct their vision. Whether you had 20/20 eyesight in your younger years or had laser surgery to correct your vision, age-related presbyopia may affect you. The condition often develops after the age of 40, although some people maintain perfect eyesight into older adulthood.
What to Look for in Reading Glasses
Reading glasses correct presbyopia by helping light properly reflect onto your retinas, improving your focus on near objects. Typically, reading glasses are worn only when reading, doing needlework, or performing tasks which require concentrating on materials close up. Some reading glasses are full frames, which must be taken on and off when transitioning from close-up work to distance vision. Others are half frames, which permit you to shift your gaze appropriately to achieve the best vision.
Although drug stores and even supermarkets commonly stock reading glasses, it is important to get a thorough eye exam before making a purchase. An eye care provider can detect other age-related changes that may be affecting your vision. Prescription reading glasses can account for differences between your eyes as well as astigmatism. Consult your eye doctor for a thorough optometry exam before investing in a pair of reading glasses.